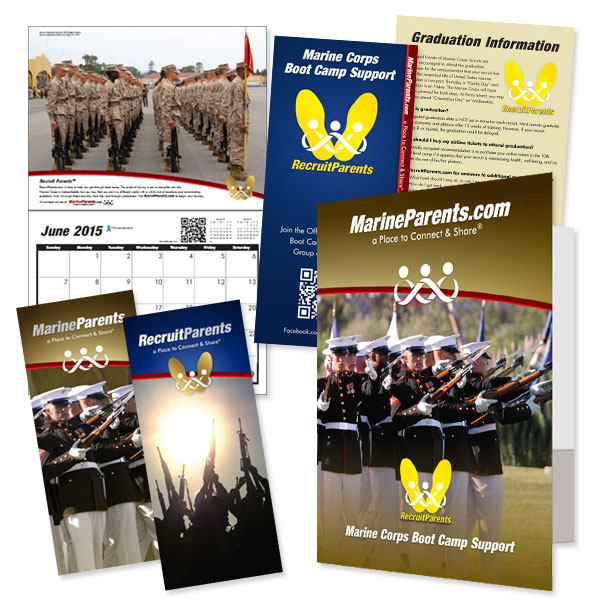 Share Your Knowledge and Experience
Added April 15, 2016

We would like to encourage you to contact your son or daughter's recruiter to see if they would like you to share some words about the help and fellowship you've experienced through MarineParents.com outreach services such as RecruitParents.com, Official MarineParents.com Facebook Groups, and Marine Family Network. If you're not too fond of speaking in front of others, perhaps you can offer to sit at an exhibit table with brochures and information to help lead the way to MarineParents.com, a source of support in this journey.
To help facilitate this sharing of information, we've put together the "Corps Kit," an informational presentation kit that outlines the services provided by MarineParents.com and RecruitParents.com. We offer two different kits. The first kit is our Corps Kit™: Poolee Presentation Kit is intended for use on a display table during Parents and Poolees functions put on by your local Marine Corps recruiting office. This kit is for distribution to Marine Corps Recruiters only.
Click here to learn more.